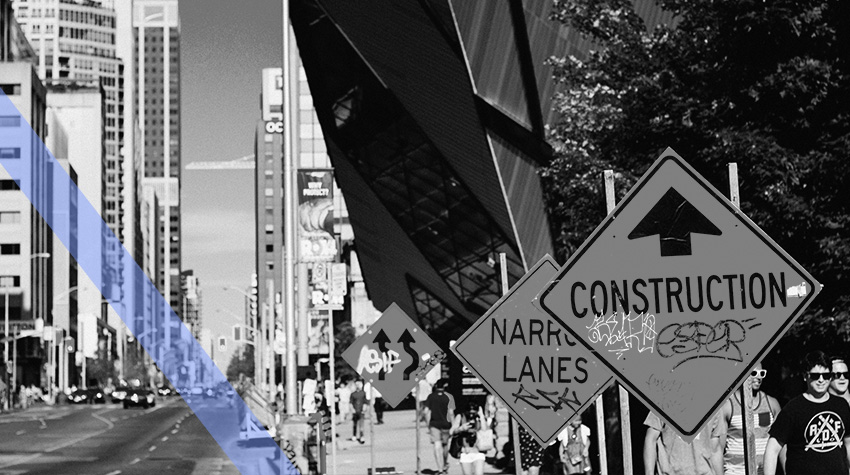 Let's face facts, Account-Based Marketing (ABM) is awesome. Bringing countless benefits to the table, it's hard to imagine why any B2B business would turn its back on a strategy with so much potential. 
Of course, in order to take full advantage, you first need to know where to start, well, we can help, read on and begin your journey to ABM. 
Your Account-Based Marketing adventure starts here…
With the adoption of ABM in your sights, you must first ask yourself a few key questions to outline the objectives and limitations of your strategy…
Who am I targeting?
What resources do I have available?
What am I aiming to achieve?
Now, these may come across as rather generic questions for any strategic decision, but the reality is, they are necessary to lay the foundation on which your ABM strategy will be built.
In reality, to get the most out of your Account-Based Marketing, you need a framework that supports flexible problem solving. While it's easy to assume you can customise your solutions towards individual problems, it can often be a lot more difficult than it first appears.
Do you really have the resources and infrastructure necessary to react to individual circumstances quickly and efficiently? If the answer is yes, then let's move on…
Find targets with potential
With the groundwork in place and ABM criteria in hand, you now need to direct your attention towards who it is you're going to be targeting. At this stage, research is the name of the game. To really get started, you need to recognise the companies that meet your blueprint for success sooner rather than later.
The best research will be planned effectively and guided with pinpoint accuracy. Before you start, it's essential you know what it is your looking for, and roughly, where to get it. This is where Sales and Marketing alignment becomes integral, input from Sales is absolutely critical if you intend to effectively identify those key accounts with the most potential.
Evaluate and cherry-pick your targets
I'll be frank, successful ABM requires a pretty large investment up front. Developing the necessary infrastructure and a flexible service offering is expensive, but more than worthwhile when you can deliver high-quality customisable solutions. To recognise where your investment should go, you need to ensure there is a clear correlation between the size of the target and the amount spent capturing said opportunity. You must have a system that can effectively recognise the potential of a client and help to allocate resources accordingly.
Personalize your content
Account-Based Marketing is by its very nature, client focused. Everything you do needs to be highly targeted towards each client and in some cases individual decision makers within the company. To achieve this focused approach, you'll need insight from your Sales team, as they will have the best understanding of your target and their pain points. This perspective is essential as, without it, you'll be throwing resources blindly hoping you stumble into the information most valuable to your target. To effectively develop personalised content, the Sales department MUST be involved in content development from the outset, no questions asked.
Ensure your Sales and Marketing teams are playing nice
As we've already mentioned, the Sales department is integral to effective ABM. As such, the need for Sales and Marketing to work together is higher than ever. To enable your Marketing department to develop the insights, content and initiatives necessary for successful Account-Based Marketing, consultation with the Sales team is needed every step of the way. Working together, Sales and Marketing should collaborate and co-ordinate ABM activity to achieve the very best results. Without a strong working relationship, you run the risk of departments operating independent of one another and losing integration, which you definitely don't want!
With the right pillars in place, ABM offers massive potential to companies looking to customise their offering and meet the needs of a highly targeted demographic. Start your journey today, check out our guide to Account-Based Marketing.