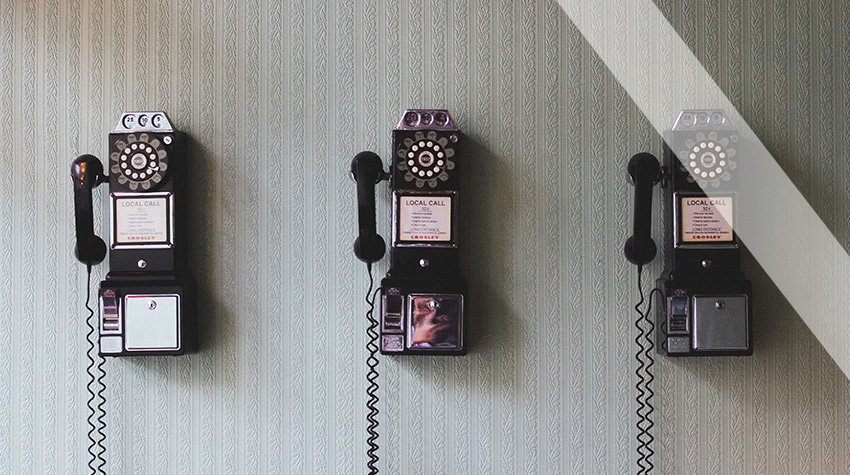 For years telemarketing has been the ultimate outbound communication tool, regrettably we have been abusing this obstructive power, making unnecessary cold calls with little success for far too long. Fortunately with the development of increasingly productive nurturing systems we can now utilise this powerful technique in the way it was truly meant to be used.
Successful telemarketing now revolves around four key elements; each contributing significantly to both the impact and the effectiveness of such activity. A weakness in any of these sectors will dent your ability to efficiently communicate and nurture prospects.
Experience
It's not a question of whether your telemarketing operatives have enough experience, but the right experience. The most efficient individuals for this role will have worked within the business for at least three years and fully appreciate the company's objectives and how telemarketing activity contributes. On top of a solid appreciation of the company, operatives must have the communication skills required to pursue and persuade prospects. Unsurprisingly your operative's previous endeavours will play a key role in their ability to identify opportunities, and ask the right questions, at the right time.
Intelligence
Your operatives need to be on the ball from the off, forget the script, if you really do intend to convert prospects you're going to need to be reactive in order to provide the information that is valuable to them. Effective conversations cannot be scripted, a scripted conversation is a controlled conversation, and a controlled conversation is ultimately, an unfulfilling conversation, for all parties. It's essential you ask the right questions to determine qualification and appreciate where your leads sit in terms of purchasing.
Language
Understanding what works and what doesn't in specific countries or regions is essential. In some countries the native tongue is all you can use, and if you don't then you lose the ability to effectively engage with your prospect. However, other countries may be happy to converse in either native tongue or English and likewise, some countries prefer English. Different dialects also play a big part, for example, South America needs to be Latin based Spanish, not just Spanish.
Cultural Awareness
Whatever skills your telemarketing operatives may possess they are ineffective without a solid understanding and appreciation of the business culture of the prospect's country. A failure to properly research the cultural differences between yourself and your prospect may lead to a rapid deterioration in your communication strategy. Understanding what it takes to be successful in each respective region is absolutely essential in any international campaign.
You need to be aware of how to communicate – for example, in Germany you never call the prospect by their first name, always their surname. In addition certain times of the day are more appropriate in certain countries too. Remember Bank Holidays and working days are different in other regions/cultures.
Conclusion
Modern telemarketing is a powerful tool when applied correctly. With a newly refined approach, cold-calling leads in the hope of pulling off a lucky meeting here and there have become redundant. The old outbound nuisance is finally being utilised in the right way; only devoting resources to those contacts who are in a prepared state. Fortunately, clarifying and identifying this prepared state is now easier than ever. By engaging the prospect, asking the right questions, and building confident relationships we can gather the data we need to act accordingly.
Do your telemarketers speak the language of Demand Generation? If so, your business could benefit from a higher volume of valuable leads.