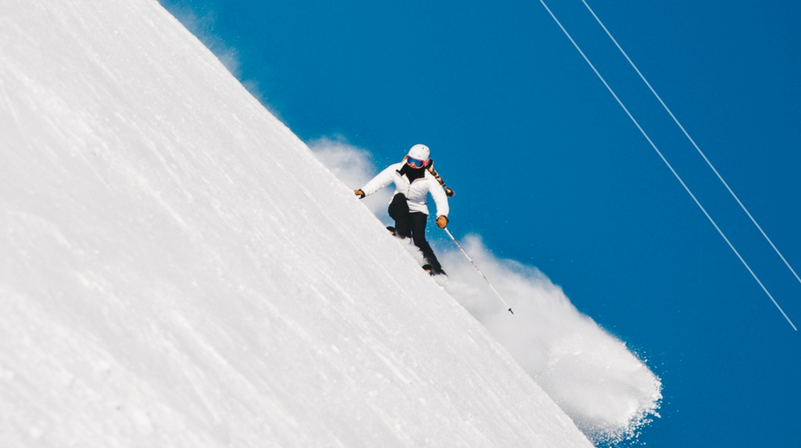 We don't know about you, but here at Ledger Bennett we've all been hooked on the Pyeongchang Winter Olympics this last week.
Whether it's been getting emotionally invested in curling or cheering for skeleton and figure skating routines, there's been plenty of variety for everyone in these 2018 games.
So in true 'Back to the Future' style and just for a bit of fun, we thought we'd make 3 wild predictions for what The Olympics of 2030 may look like:
Digital giants will dominate IOC sponsorship
With so many well-known brands choosing not to renew or terminating their sponsorship deals, it seems more and more likely we'll see another well-known digital giant dominate the top tier sponsorship packages of the International Olympic Committee (IOC).
With the recent departure of both McDonalds and Budweiser, there is currently a huge opportunity for new partnerships and deals to be struck. Come 2030, it's likely there'll be a few more digital superpowers dominating the technology landscape, so it's hard to predict exactly who may take those top sponsorship spots.
With the current trend of FMCG brands bowing out, it's not so far-fetched to believe that there's a big change on the horizon. And not just from the types of companies we're used to seeing associated with the games.
Key brand investment is likely to come from Eastern markets
Again, if current trends are anything to go by, whilst headline sponsorship is likely to still come from global brands, it looks like a lot of key brand partnerships with the IOC will come from businesses in the Eastern Markets.
With brands such as Chinese e-commerce giant, Alibaba having just signed up for a decade-long sponsorship; it seems like word is out and many more eastern brands are set to follow suit. And you can see the attraction, with one of the largest global audiences available who wouldn't want to become a sponsor? The Olympics offers a unique opportunity to penetrate markets which may have remained out of reach otherwise.
Technology gets everyone involved with sport.
Technology will continue to dominate the sporting arena in bigger ways than we've seen so far. During the Rio Olympics we saw a rise in wearable and cloud technology, while Pyeongchang has debuted 5G technology in a big way. So, what's next for the digital era of the Olympics?
Virtual Reality (VR) seems to be a strong contender, with users already able to enjoy fully immersive experiences. Perhaps the next step is completely empty stands as everyone enjoys the sport from the comfort of their own homes?
We certainly hope that's not the case!
But all joking aside, VR does leave the door wide open for those who are less able to experience the joys of either spectating, or even participating in a brand-new sport themselves, in a very realistic way.
Whatever the 2030 Olympics are set to bring to the greatest stage on earth, we've got about 12 years, 5 months, and 6 days left to wait and wonder.
Other blogs that may interest you